...education for a

[non-violent]

future
life is for learning
retirement is for mentoring
It is likely that some existing curriculum mapping software tool will be the practical way to create the curriculum mapping function for this enterprise. Any suggestions?
In the meantime, this page will be a linking center for these initial efforts to frame the concept. A dated and middle school iteration from what I promoted as The ET Project is offered as 'pump priming' resource.
#RedPillReal
Orientation
rabbit hole
for STAR Mentors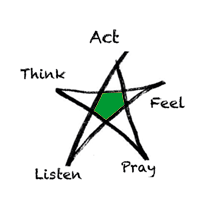 Visual-Spacial Intelligence
Physical space frames awareness, such as artists, architects, and sailors. Very aware of environments. Learning preferences: drawings, verbal and physical imagery. Tools for learning: models, graphics, drawings, photography, video, multimedia.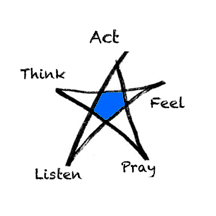 Logical-Math Intelligence
Reason constrains awareness, such as scientists, engineers, and mathematicians. Learning preferences include well-considered abstract and conceptual framings. Tools included experiments, puzzles, investigation.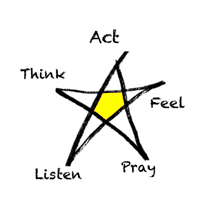 Linguistic Intelligence
Word-craft expresses awareness, such as authors, middle managers, language art teachers, secretaries. Learning preferences: reading, word games, writing stories and poetry. Tools include lecture, computer (and Internet), published media.
Intelligence is the capacity to identify and solve problems. Education can be oriented to exercise, strengthen, and integrate these nine sub-categories of intelligence. Sentience Teaching Academy for Responsibility's (STAR) education and mentorship is engaged in to accomplish this; to effect personal and social evolution; to #ThinkDif/#FeelDif.
~Freedom is the right to be Responsible~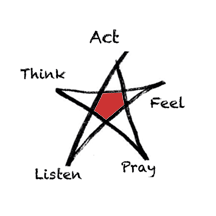 Kinetic Intelligence
Masters of motion such as tradesperson, athletes, dancers, thespians, politicians. Body awareness and involvement is integral to learning. Tools include physical activity, hands-on learning, role playing.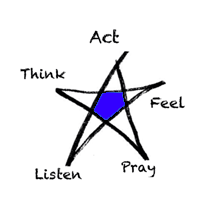 Intrapersonal Intelligence
Self-awareness grounds awareness, such as authors, directors, gifted parents, health care givers, pastors, therapists. Learning preference: independent study. Tools include published information, journaling, privacy, and time.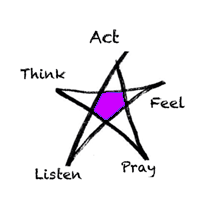 Interpersonal Intelligence
Interaction with others frames awareness, such as teachers, pastors, therapists, police, politicians. Learning preferences: dialogues, debate, group activities. Tools include interactive written, verbal, and video communication.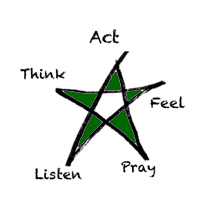 Biome Intelligence
Patterns observed in environment shape awareness. Learning preferences are informed by ones environmental complexity. Tools include life lived in different environments and seasons.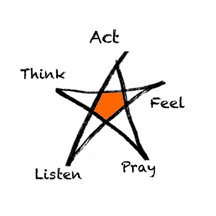 Musical Intelligence
Sensitivity to rhythm and sound in environment such as musicians, orators, and DJs. Beat and sound integral to learning. Tools for learning include musical instruments, call and response, music.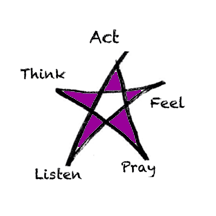 Spiritual Intelligence
Awareness is shaped by integrated narrative and contemplation. Learning is deepened by doing. Tools include study and contemplation and action.
This pentagonal star with its labeled points is the current logo for this effort to free education from the clutches of learned ignorance; motivated reasoning.
It is also a link to the home page.
last update, 1/22/18 © 2018, Greg Robie